Germany – Sweden – Finland – Norway
Our adventurous journey
to the northernmost point of the European mainland.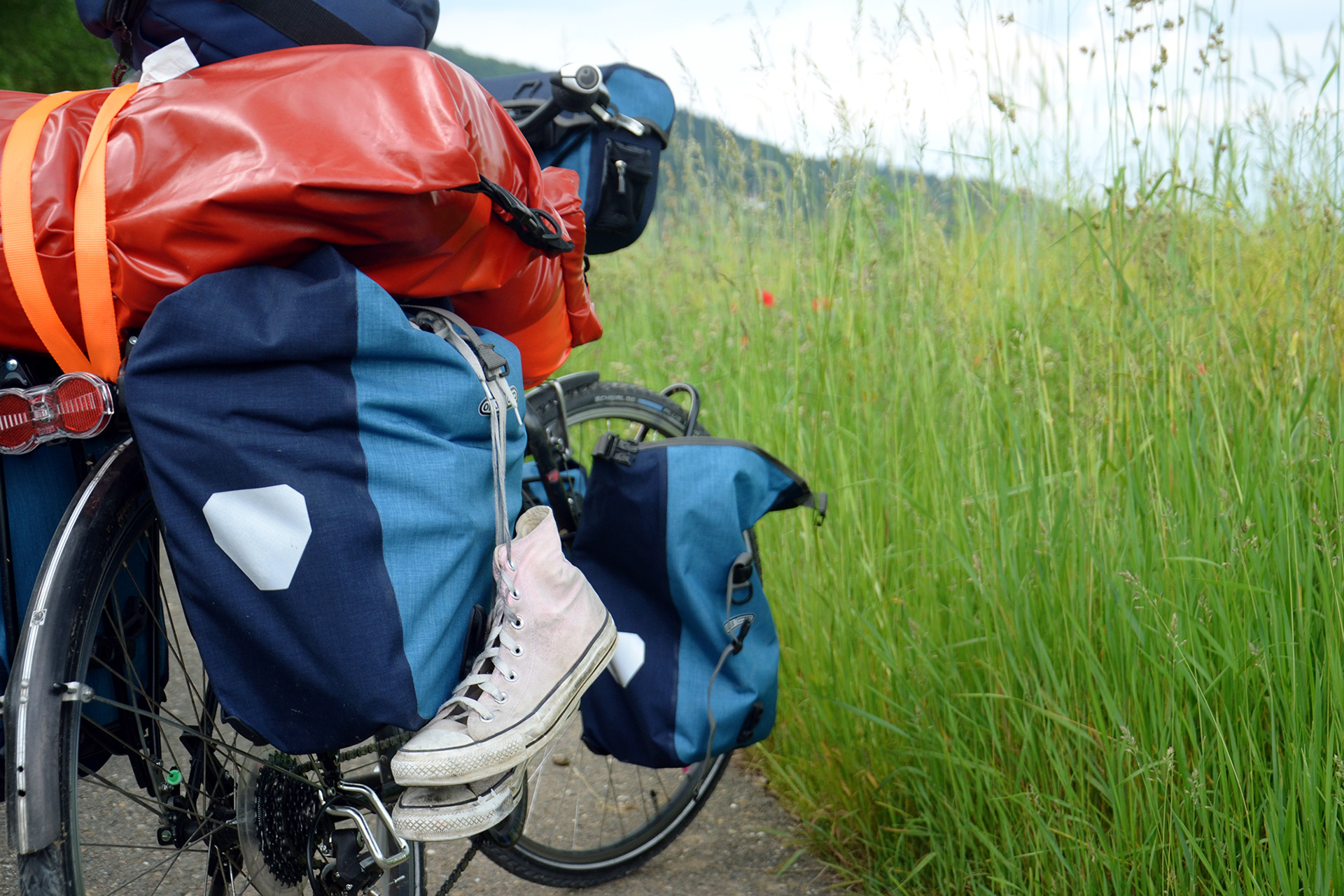 »Let's just take our bicycles for a ride!« That had been Teresa's answer to the question of how we wanted to travel the following year. In the beginning it was more of a joke, none of us really had experience with long cycling tours. But in the middle of May 2016 we sat on our bikes and rolled the first wobbly meters from the front door of Stefano's parents' house near Stuttgart heading north. We had made our old bicycles reasonably tour-ready in a self-screwing workshop, bought a tent, camping mats and a camping stove and – after some repacking – loaded everything onto the bikes. Our apartment was canceled, our belongings were stored with our parents. Now we could really start! Rough destination: North Cape, route up to there: not set, time frame: completely open.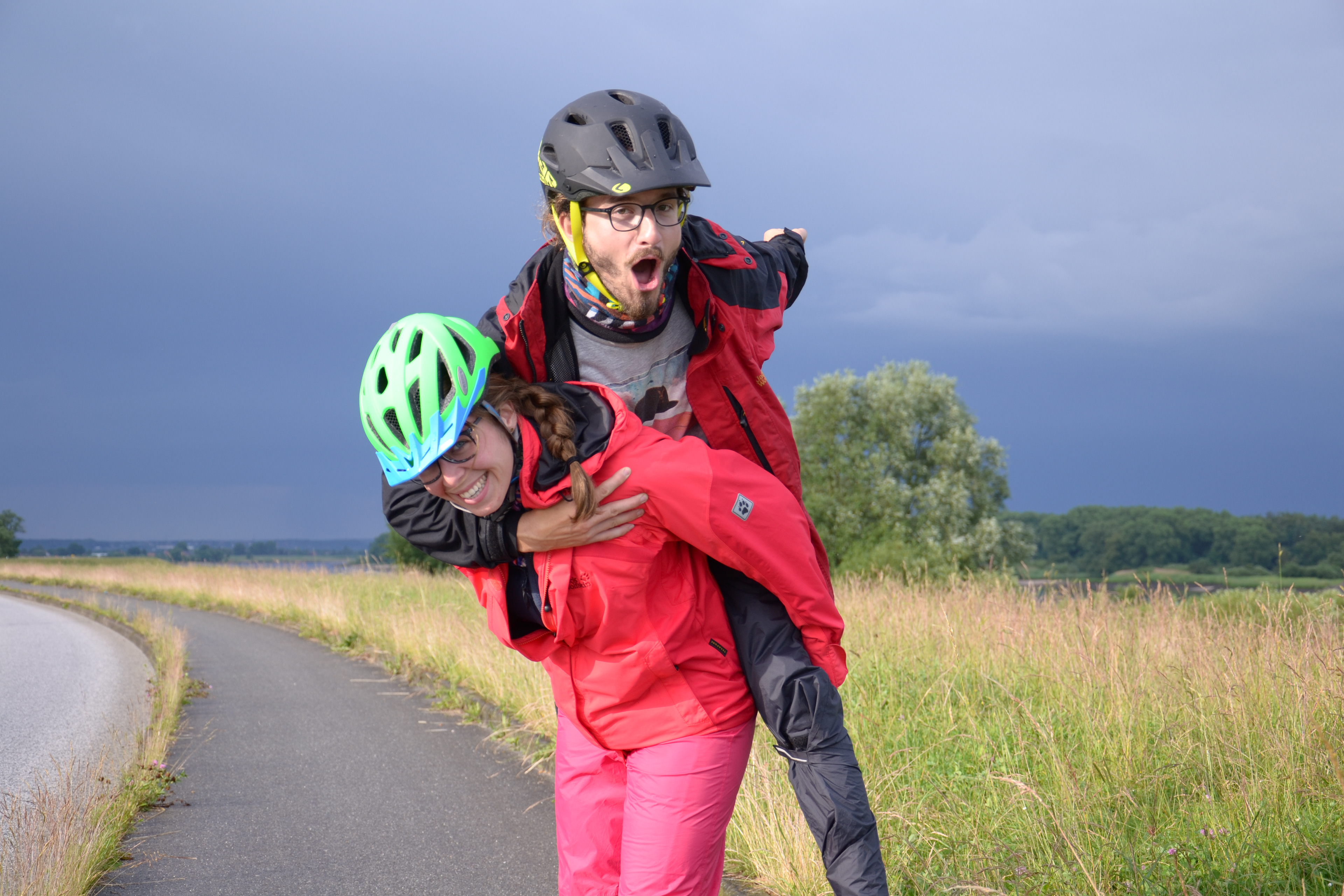 But the first days through Germany, which is surprisingly beautiful away from highways, were pretty tough. The unusual physical strain (we had not trained before), Stefano's knee, which started to hurt after a while, and pouring rain almost made us give up and turn back. But at some point, around Kassel, the sun came out again and everything got better. We visited friends and family on the way, enjoyed warm showers and game nights and then took the ferry from Travemünde to Malmö, Sweden.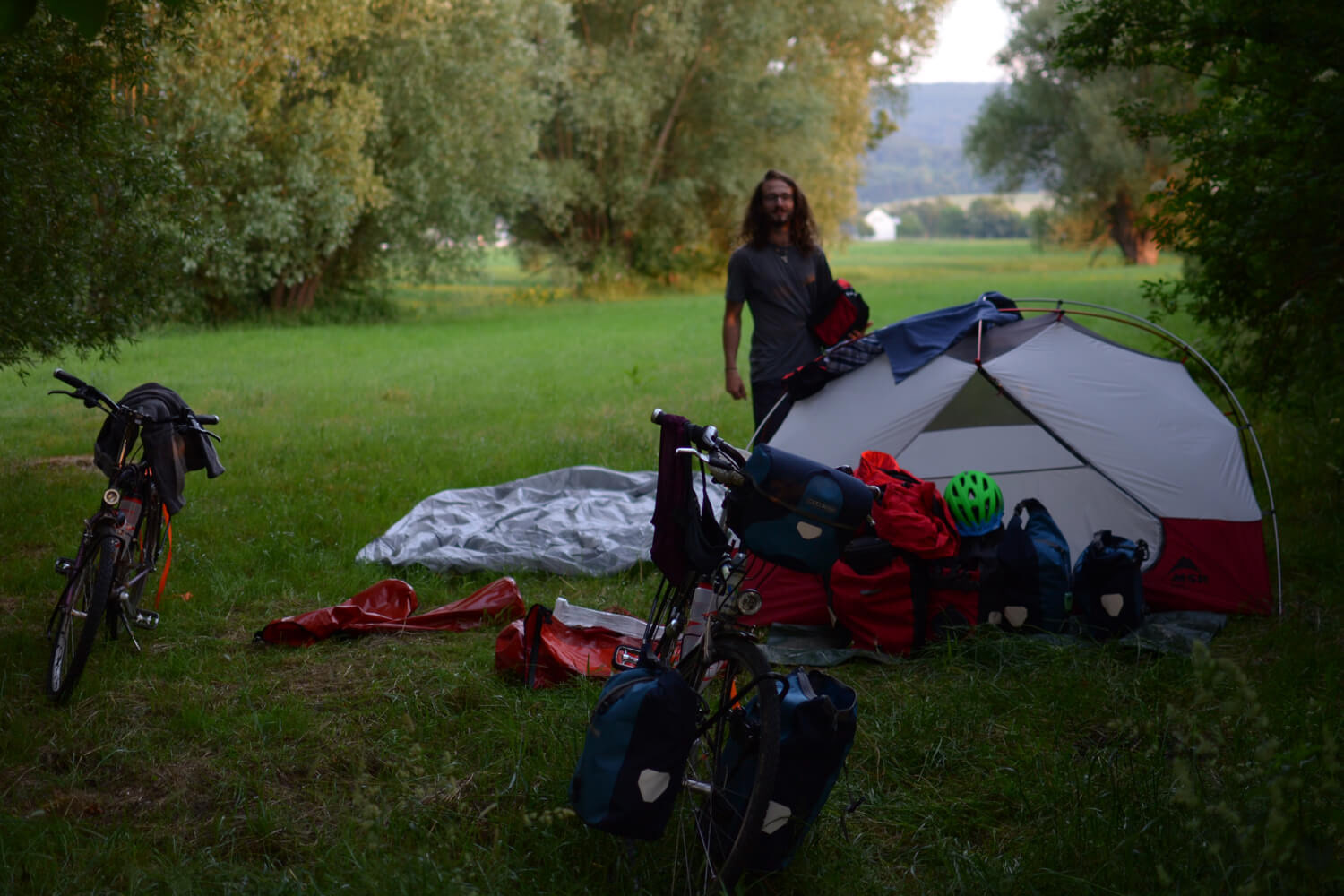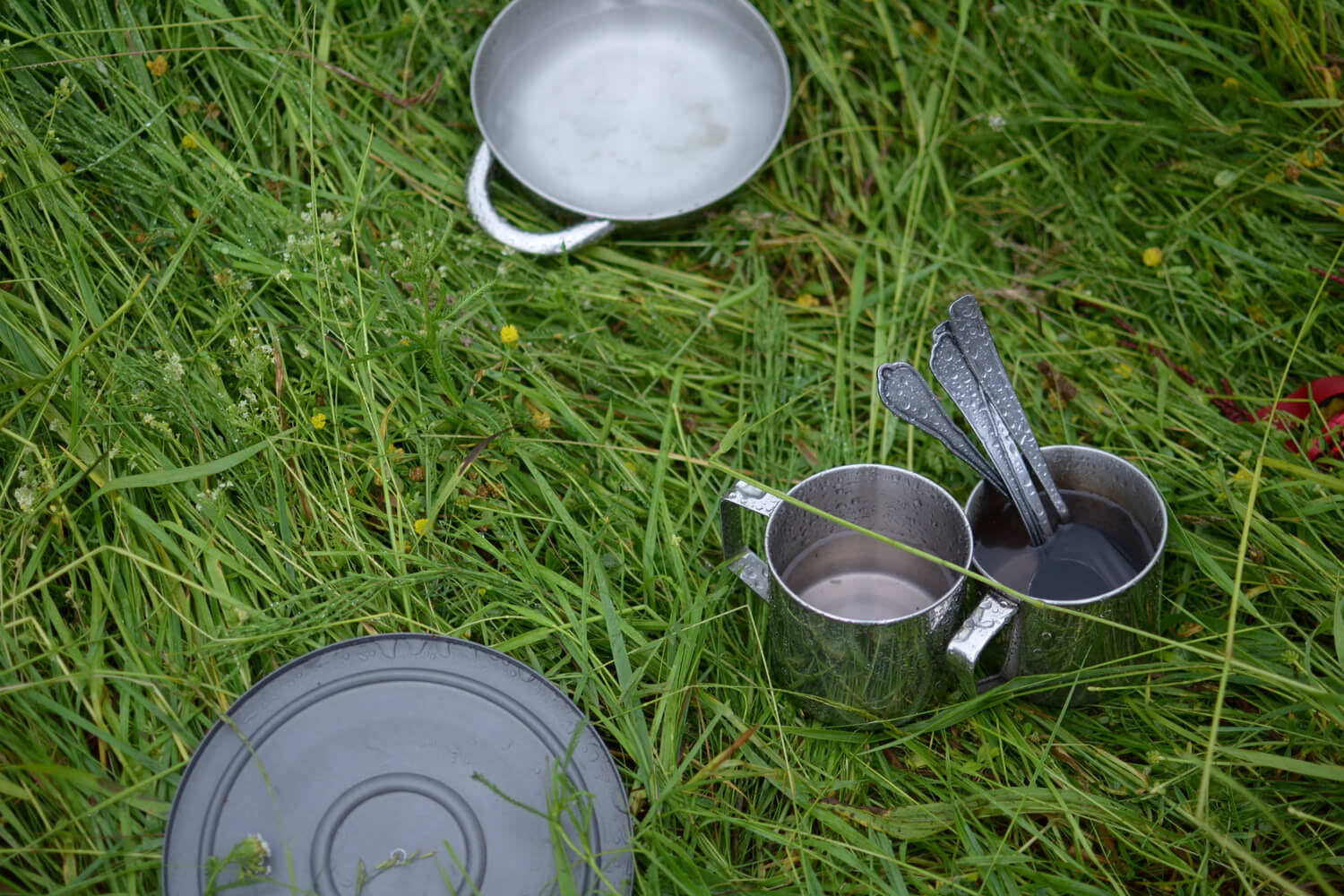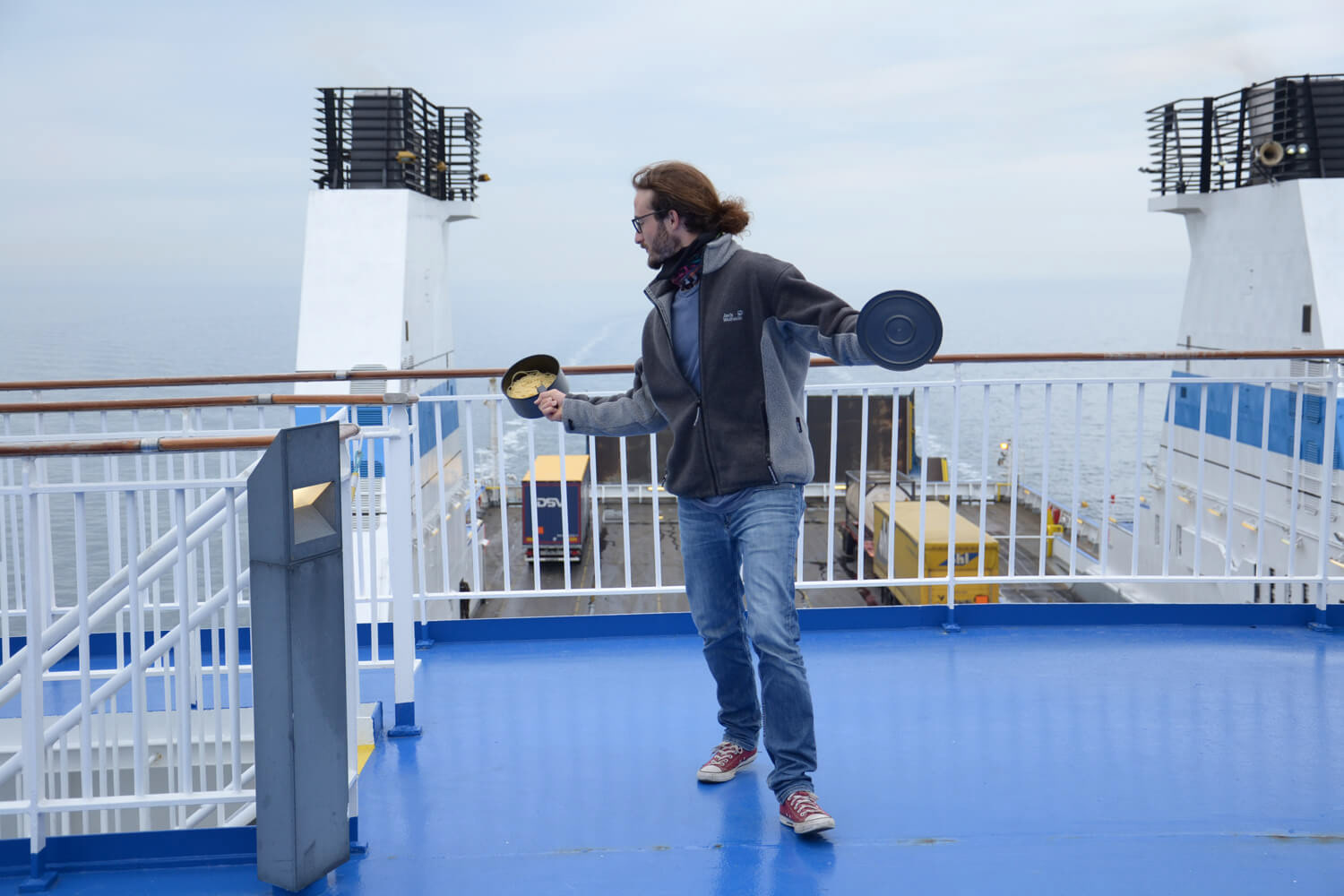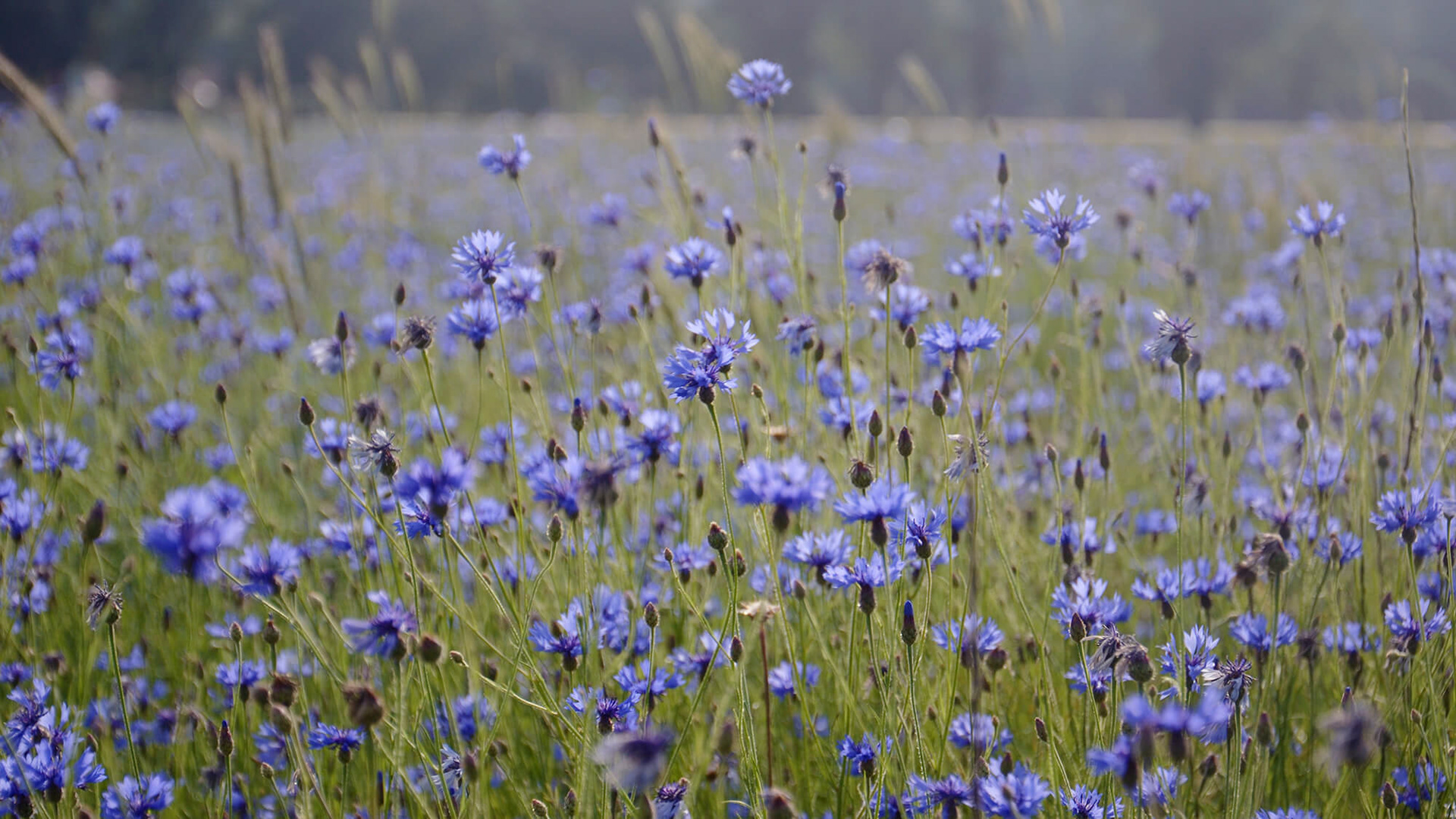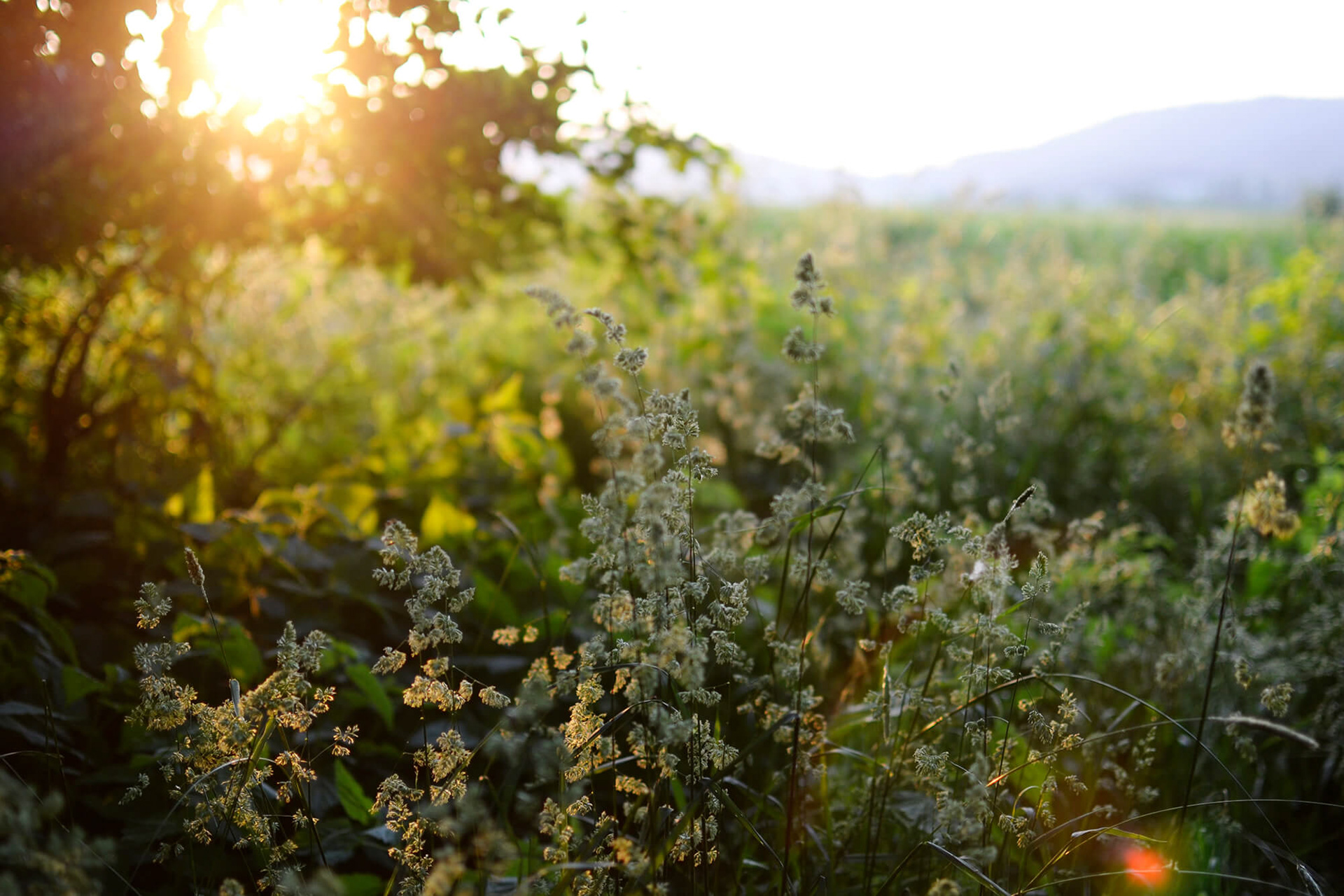 What a crazy feeling it was to have Swedish ground under the wheels for the first time! Ever since our very first night of wild camping in Sweden, this country holds a special place in our hearts. We slept between dunes, directly at the Baltic Sea and had the beach and sea all to ourselves. 
During the following weeks we kept following the Swedish east coast, passing Stockholm, Sundsvall and later Umeå and Luleå. And we were amazed by the landscape that slowly changed from fields to lakes and then to forests. We also enjoyed the great kindness and hospitality of the Swedes. Once we followed music into the woods and were immediately invited to the summer party that took place there, including breakfast in the next morning. Further north, a man even let us have his guesthouse for a few days while he went to Stockholm himself, just like that.
The possibility to do wild camping, go swimming and make a campfire almost everywhere without any problems, as long as you take care of the nature ("Allemansrätten"), gave us a freedom we had never known before!
We also learned a lot about ourselves as bicycle travelers. The figure which was on the speedometer every evening never really mattered to us – the record for the shortest distance in one day was just 12 km, as we had found a beautiful place where we simply had to stay. We are pretty much "pleasure bikers": we didn't want to miss a well-equipped kitchen, including cinnamon and jam, or good food in general, for example. We also had brought a ukulele, as well as various books to read to us. We got to know much more minimalistic cyclists. But the extra weight was always worth it. And one day in late summer we cycled past the Arctic Circle and reached Finnish Lapland.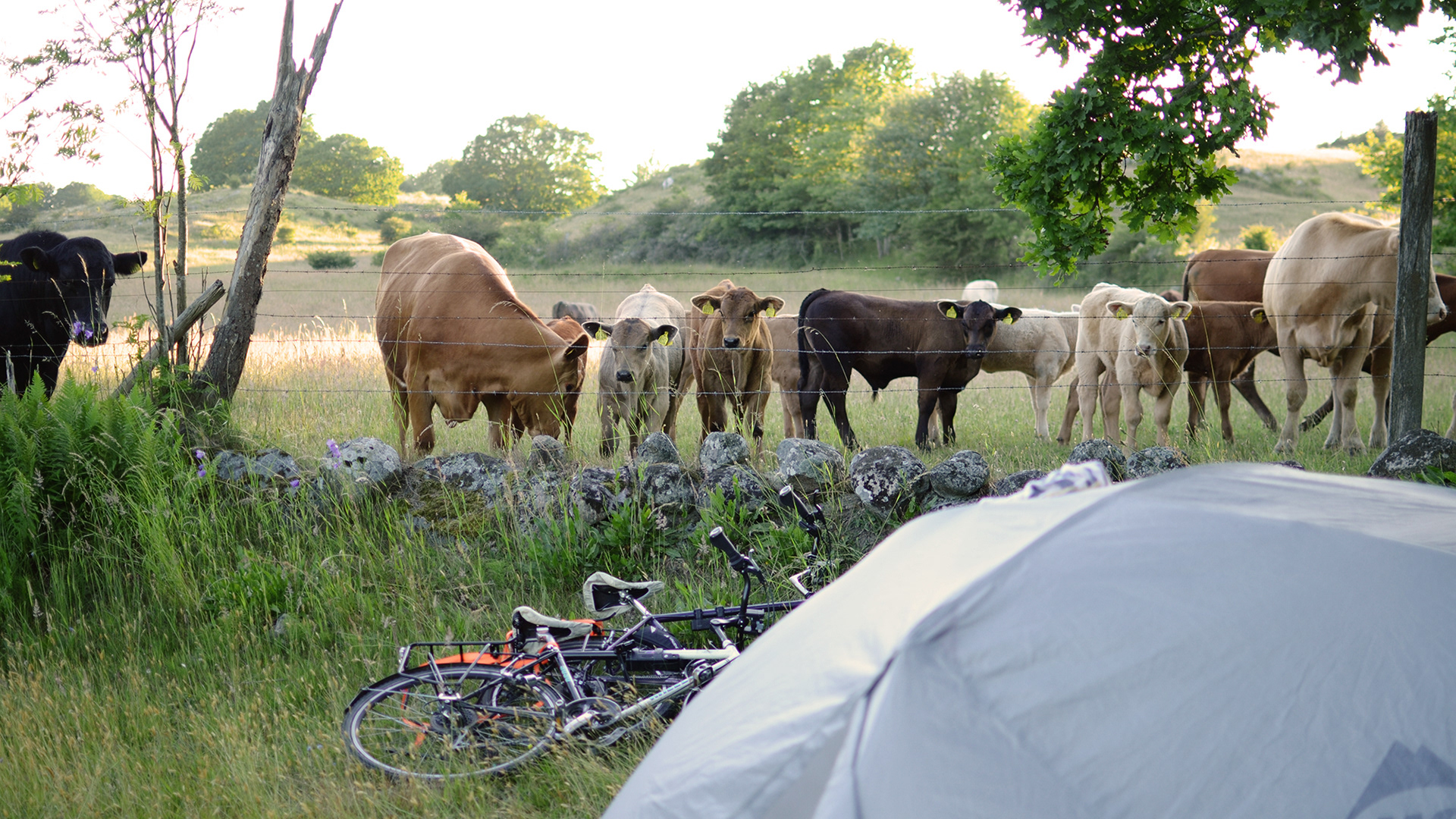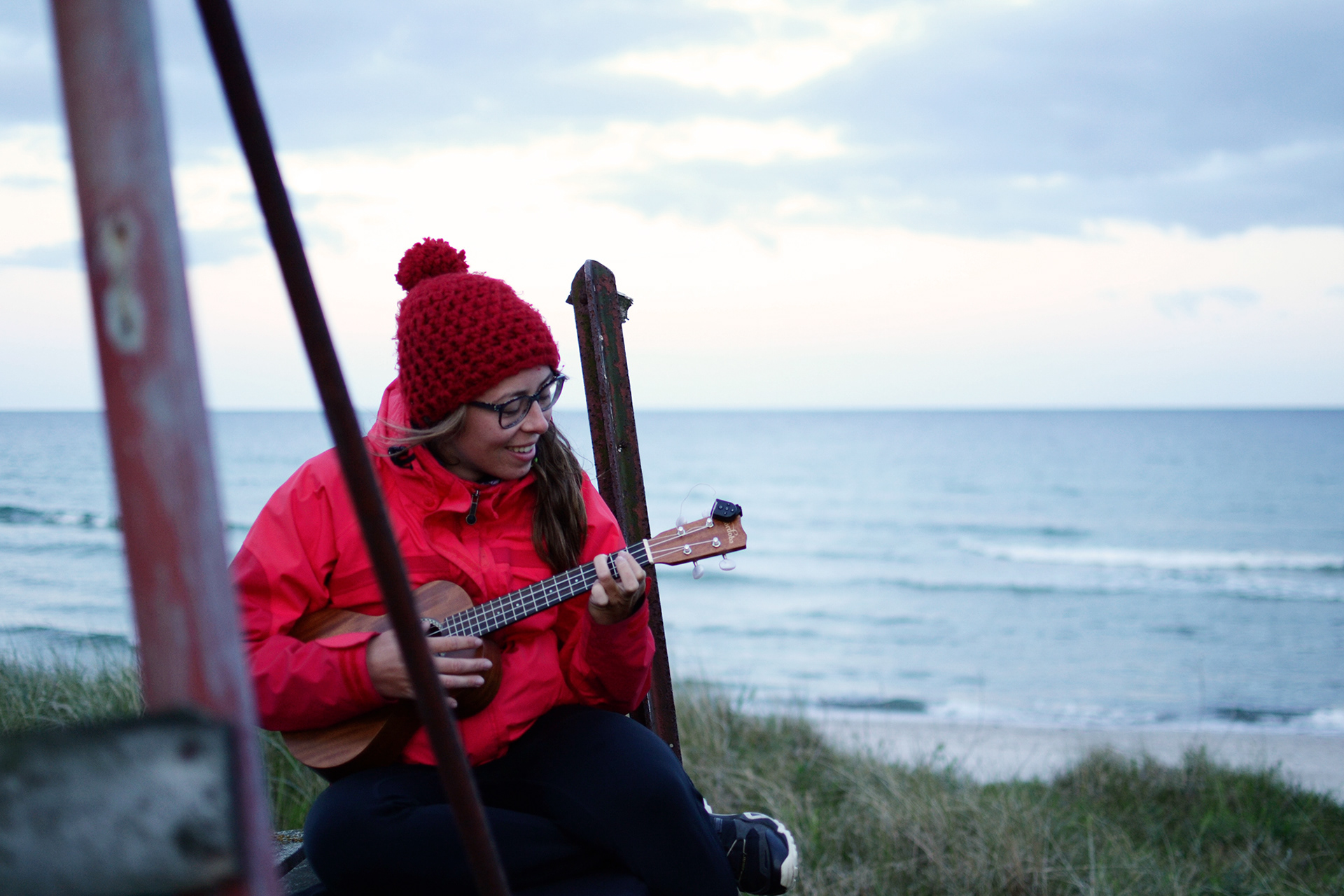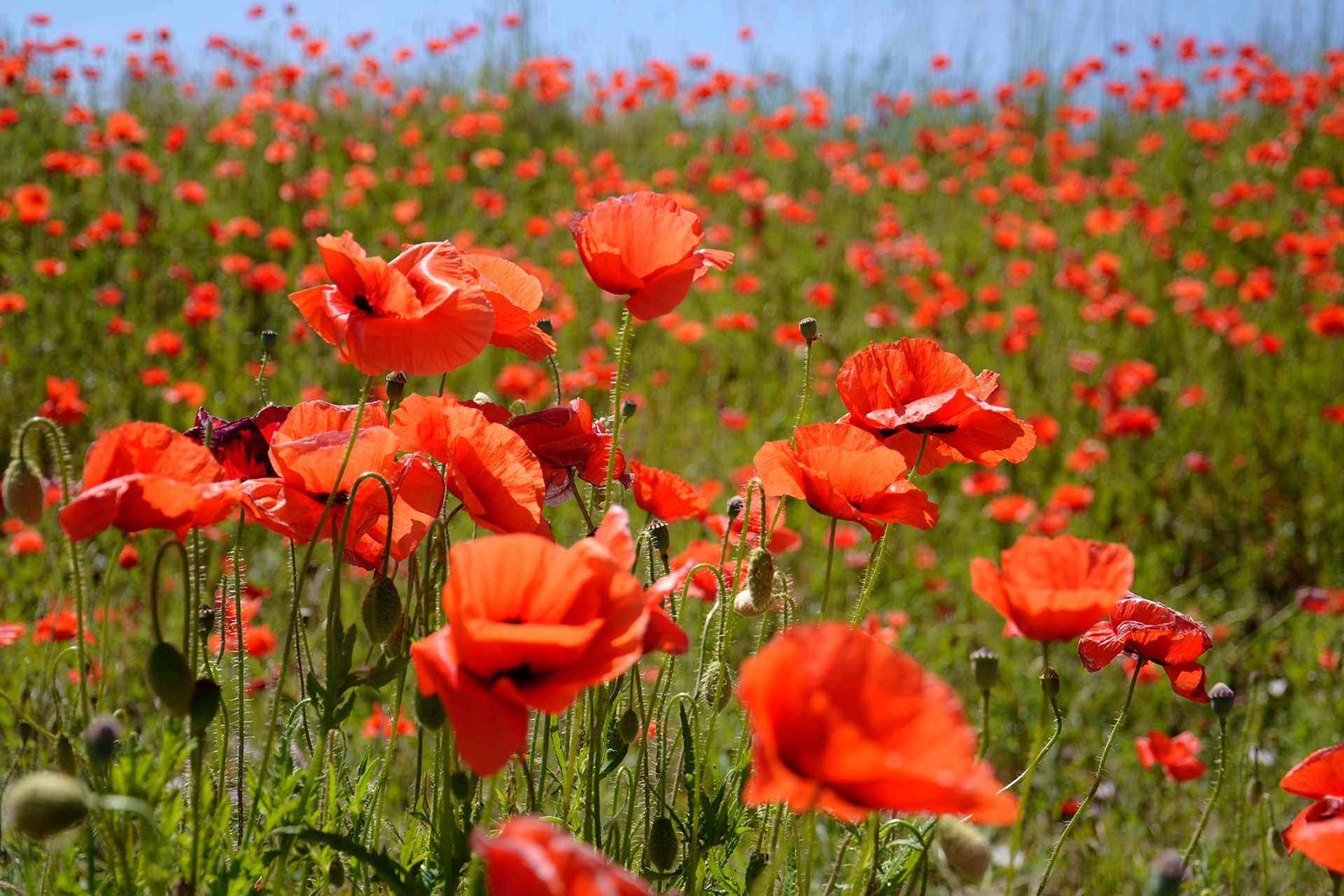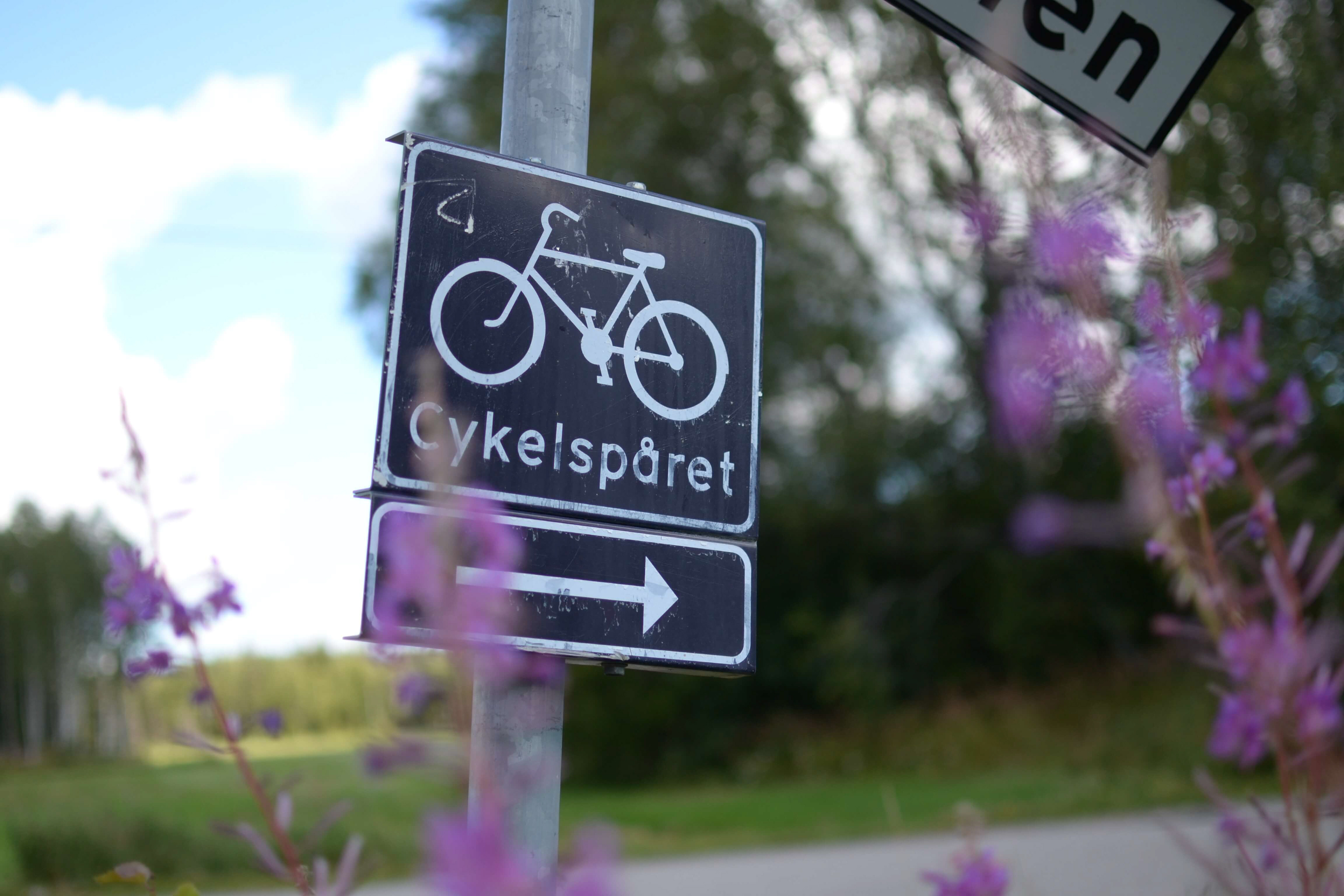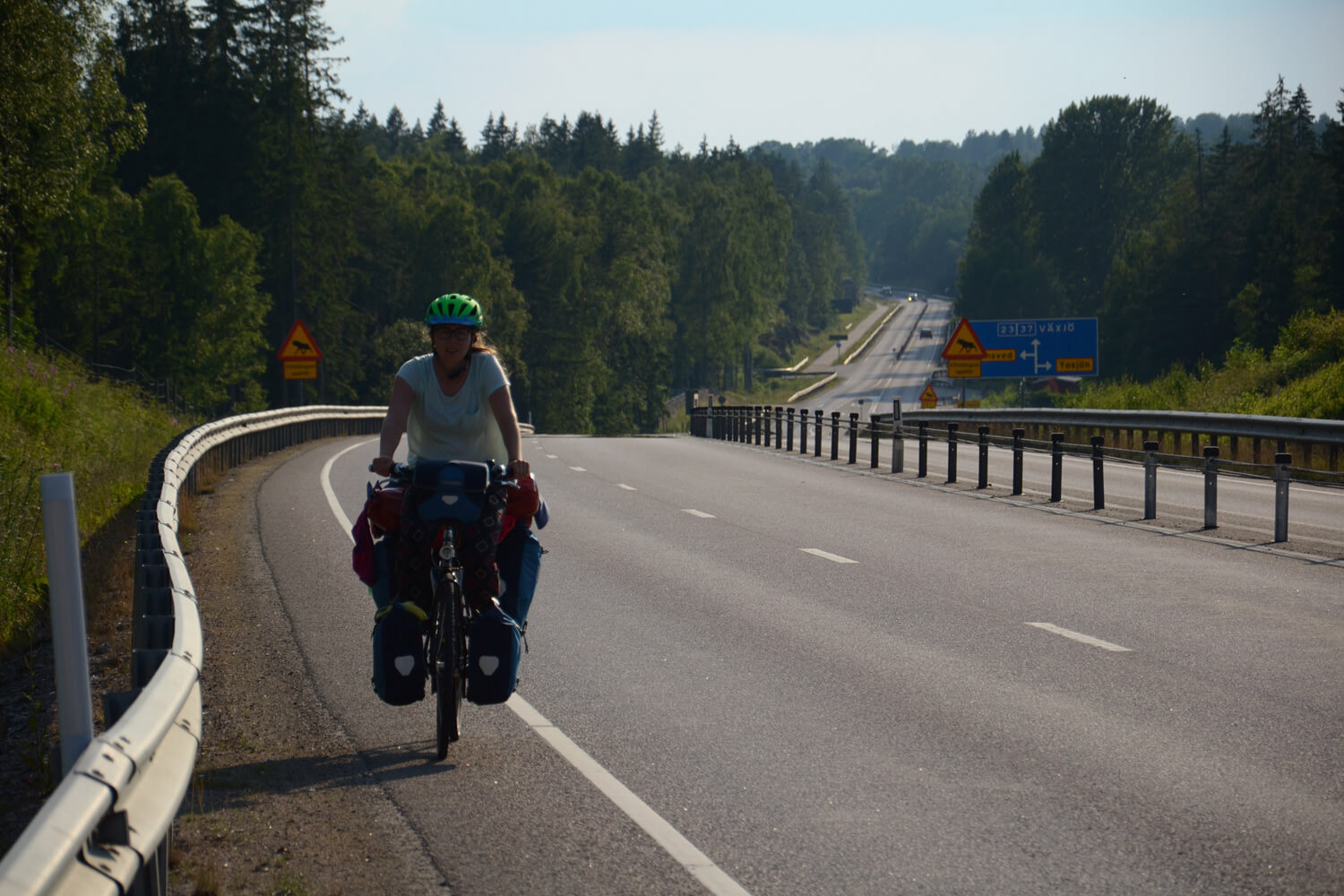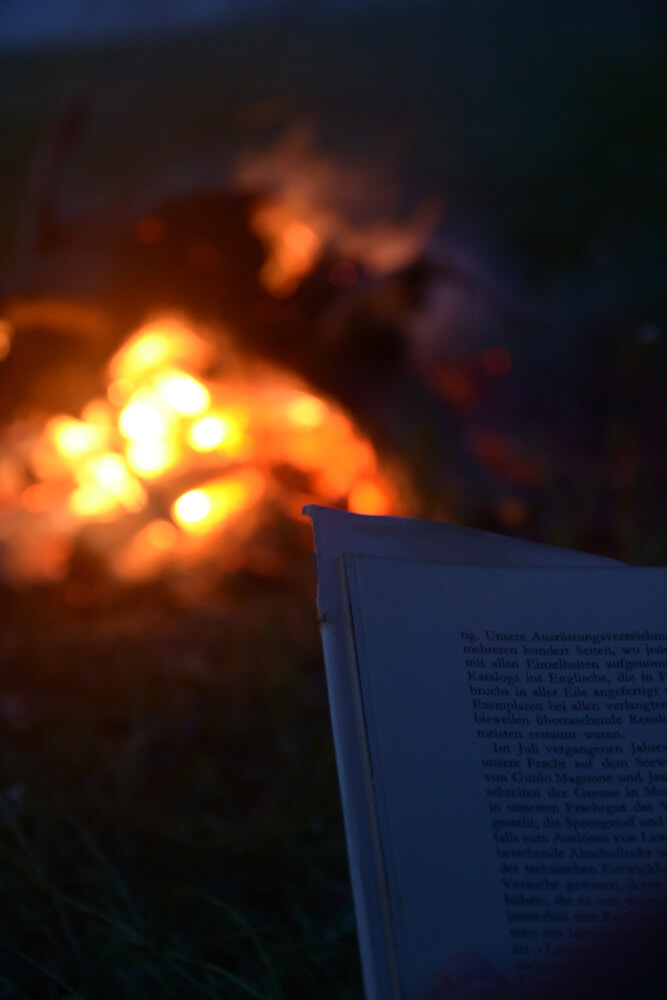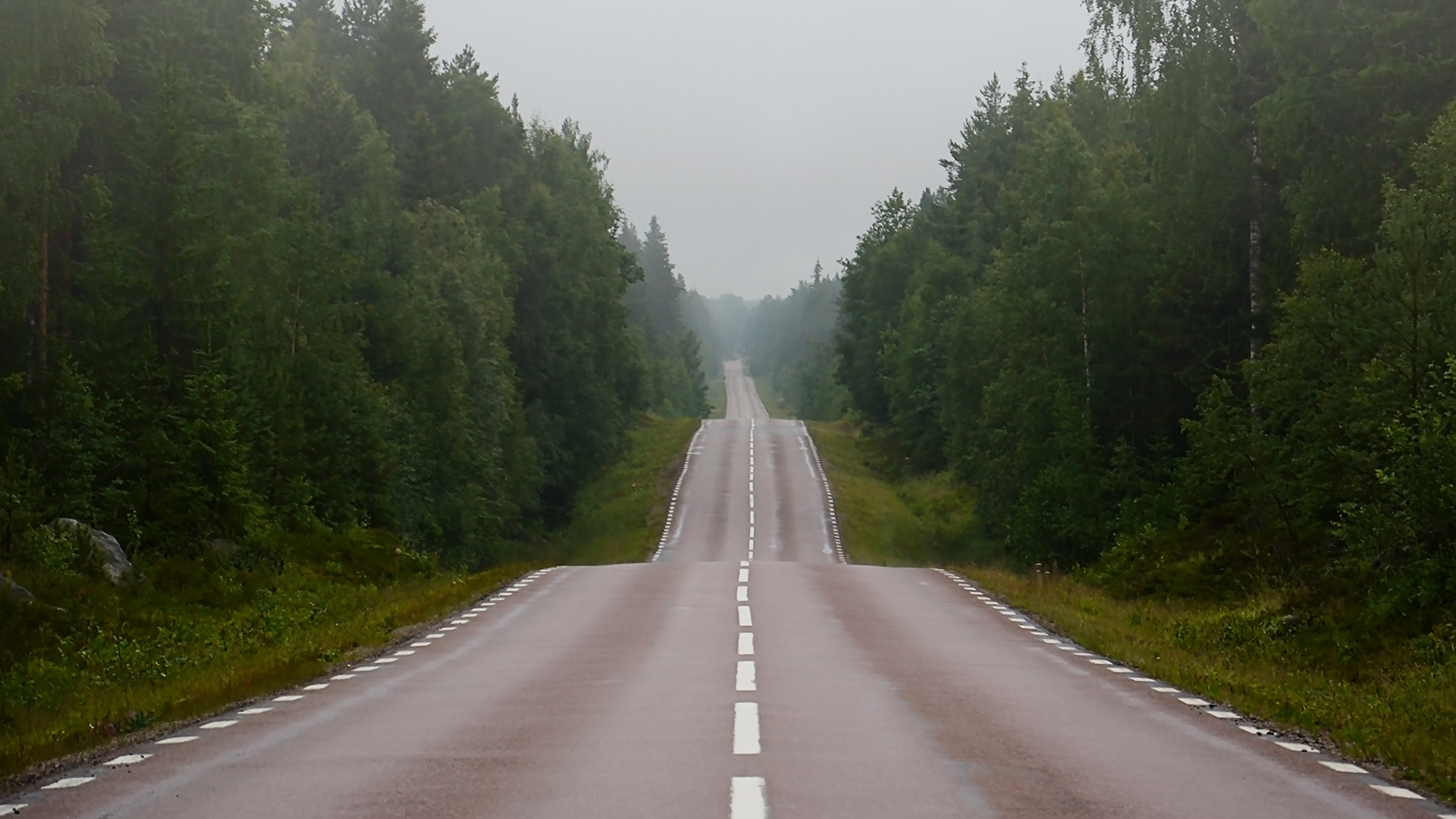 Our route through Finland was only the short connection between Sweden and Norway. Nevertheless, the days in Finland were very intense and we remember them clearly. How we didn't get dry because of all the rain and how we were freezing at night. But the reindeer definitely made up for it – once we were even woken by one of them – and obviously the sheer endless, beautiful expanse of the needle forest of Lapland.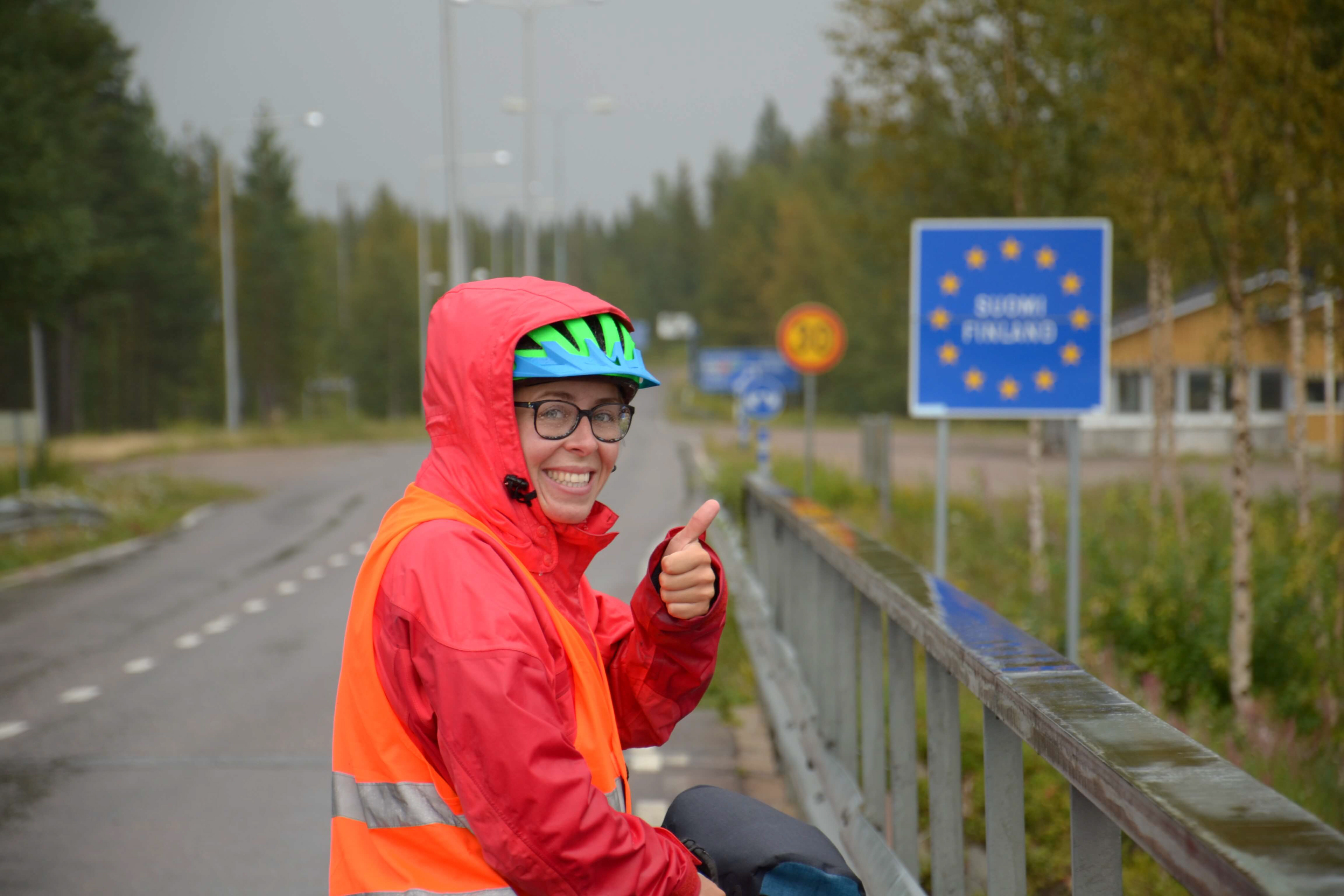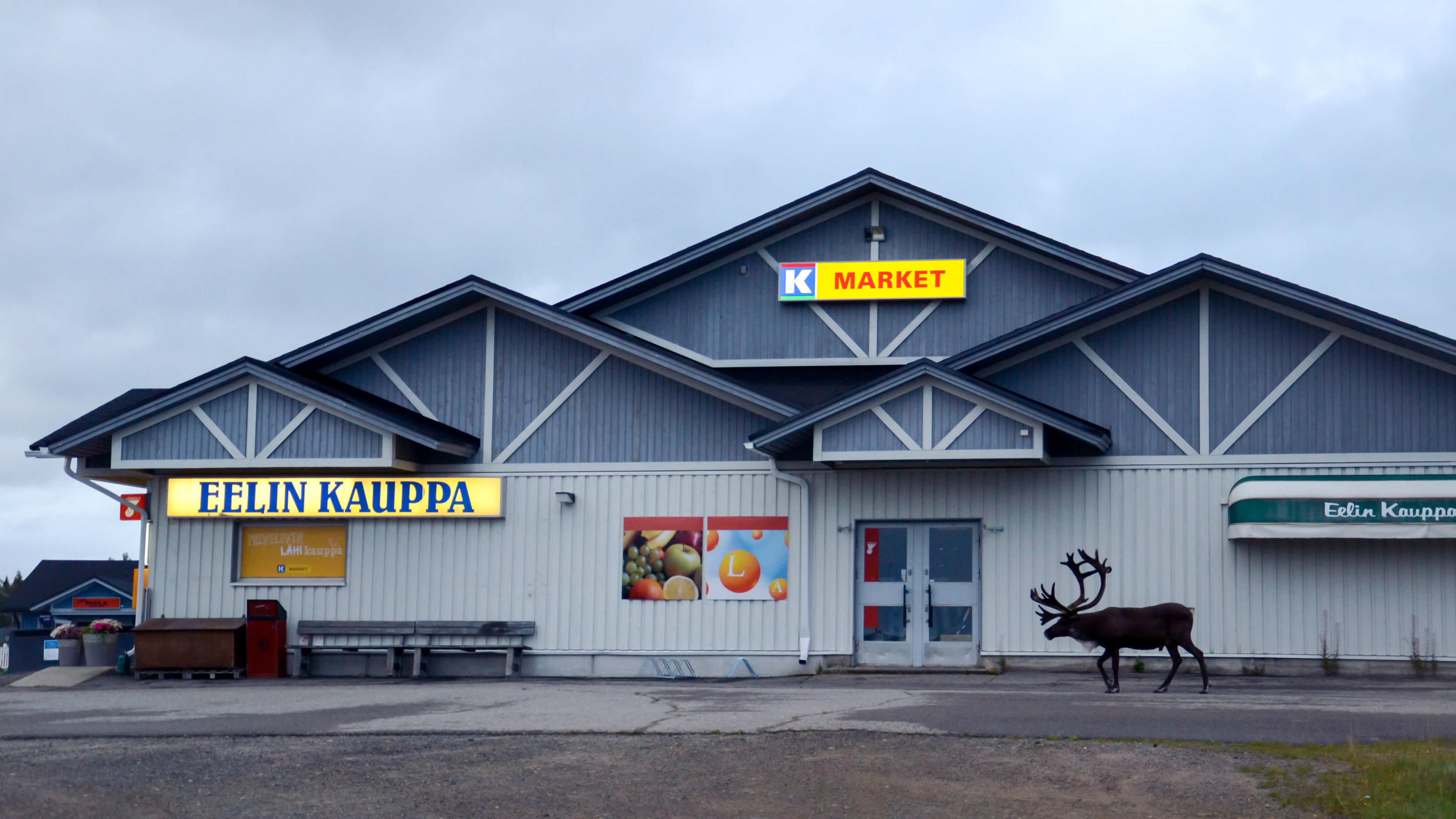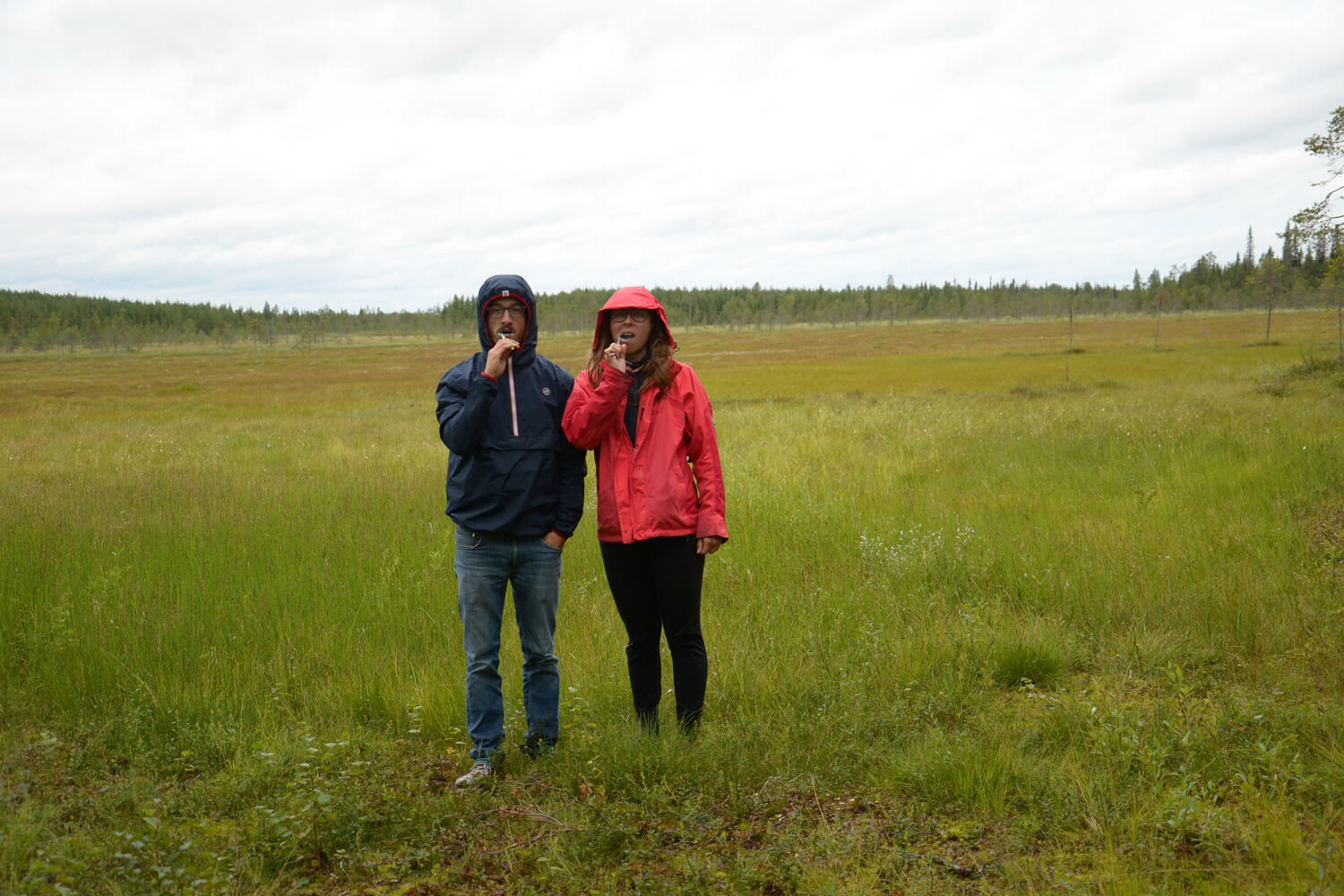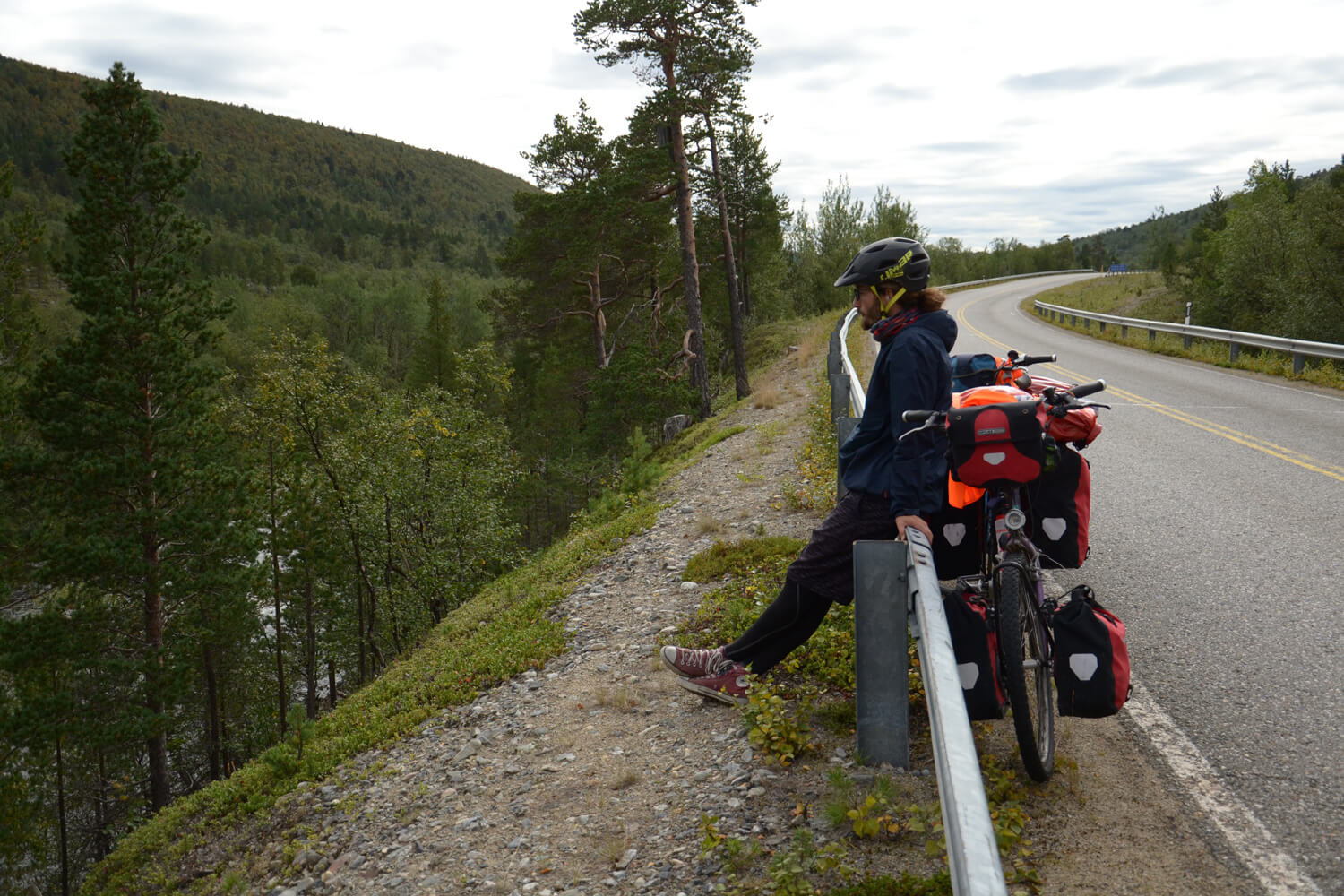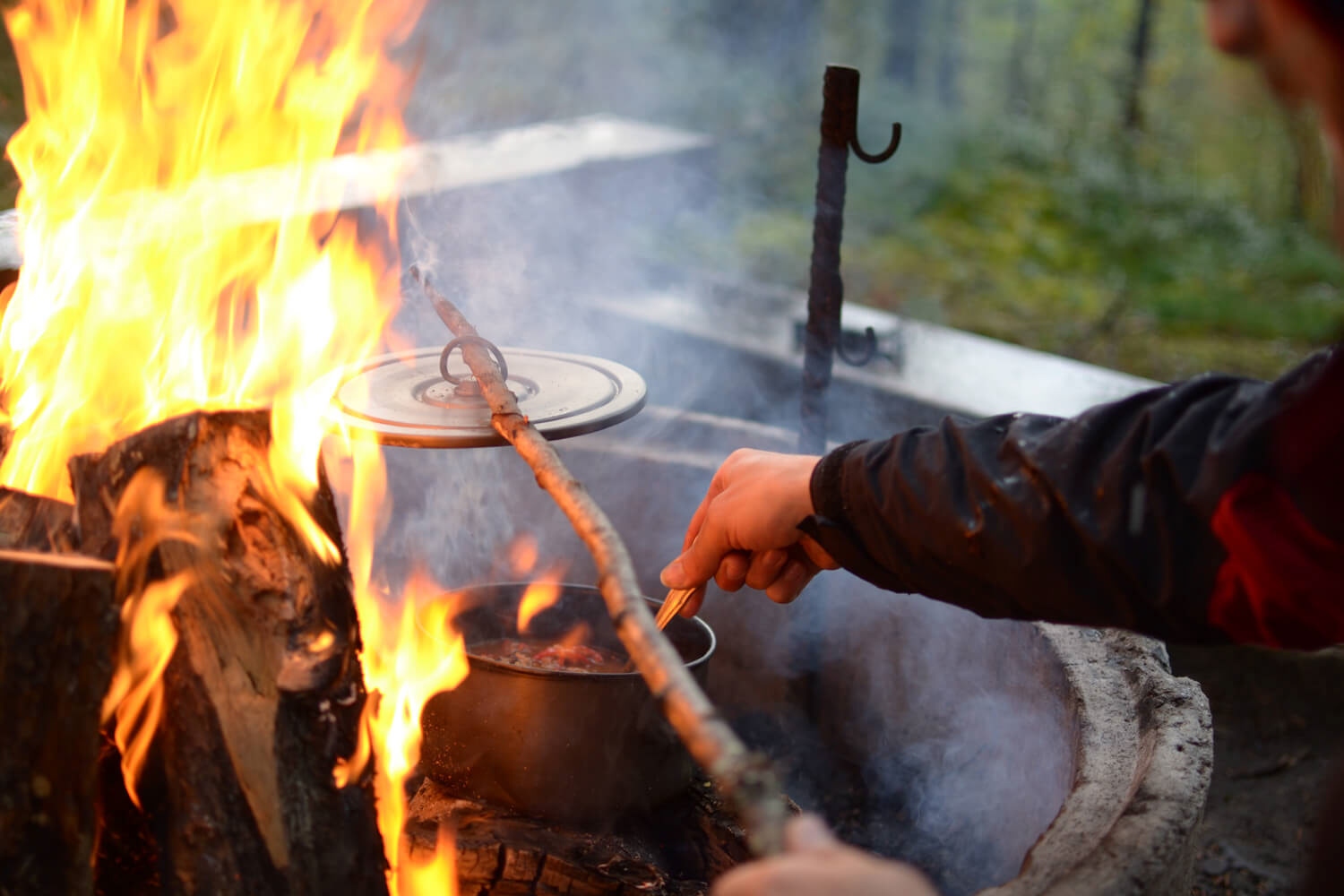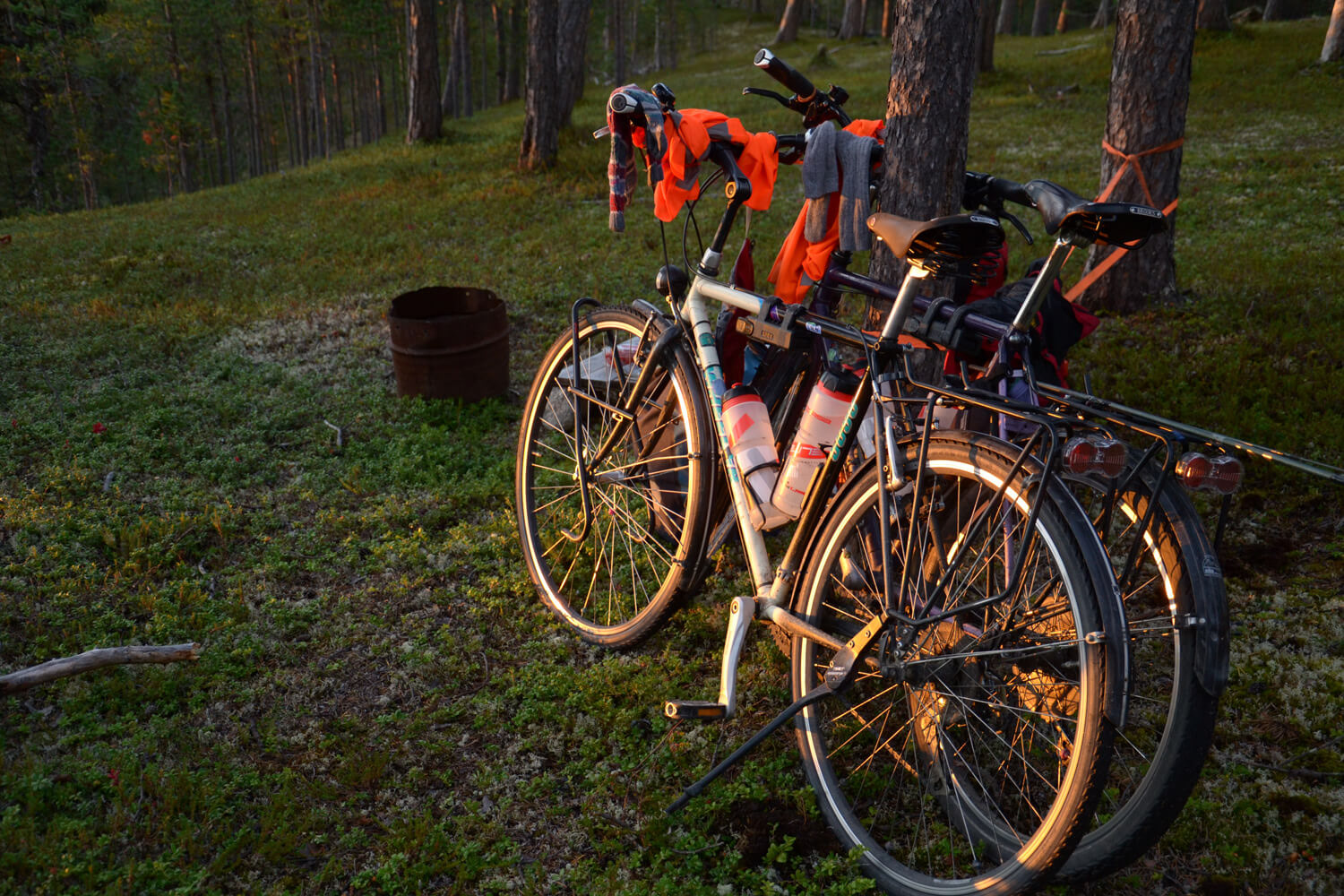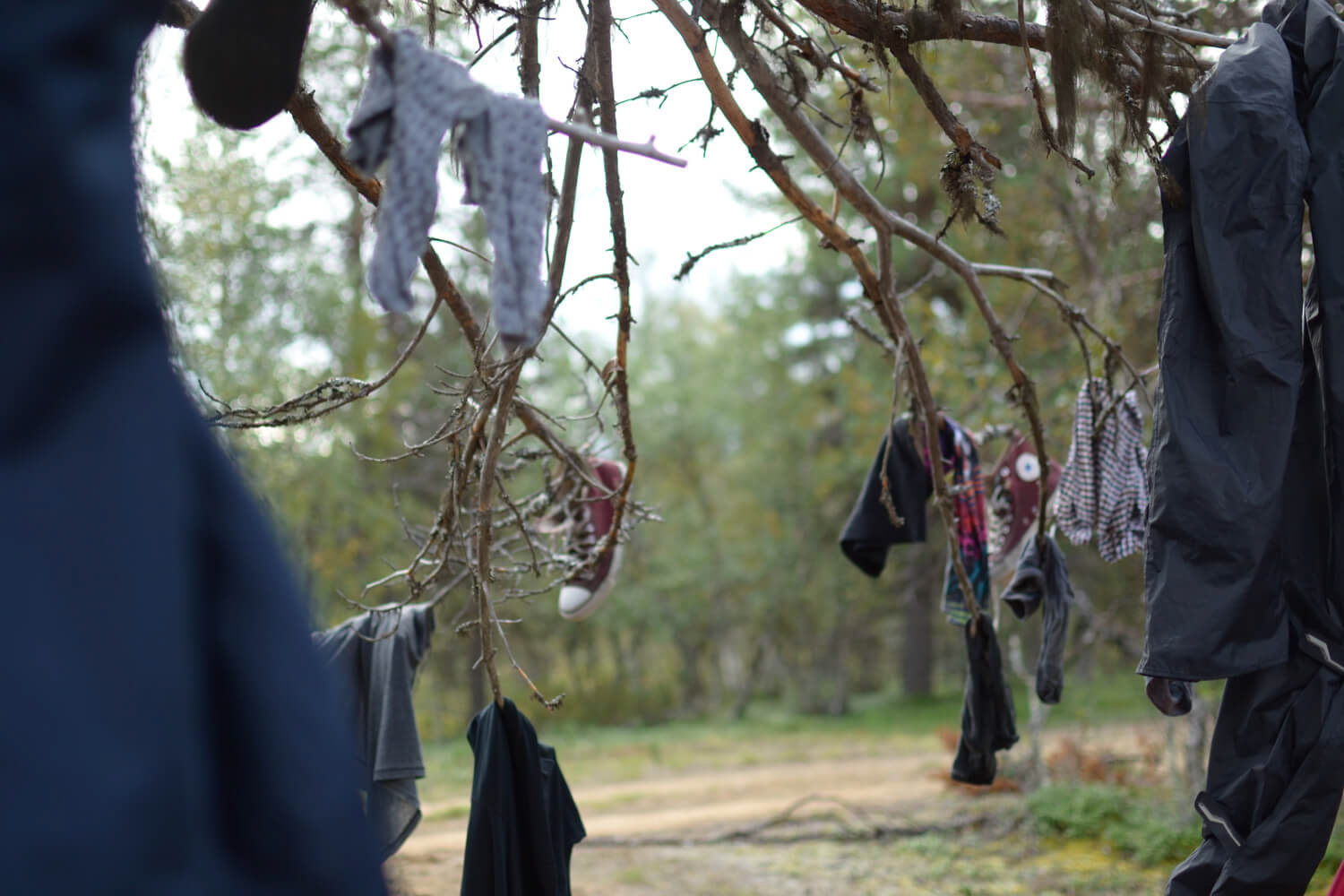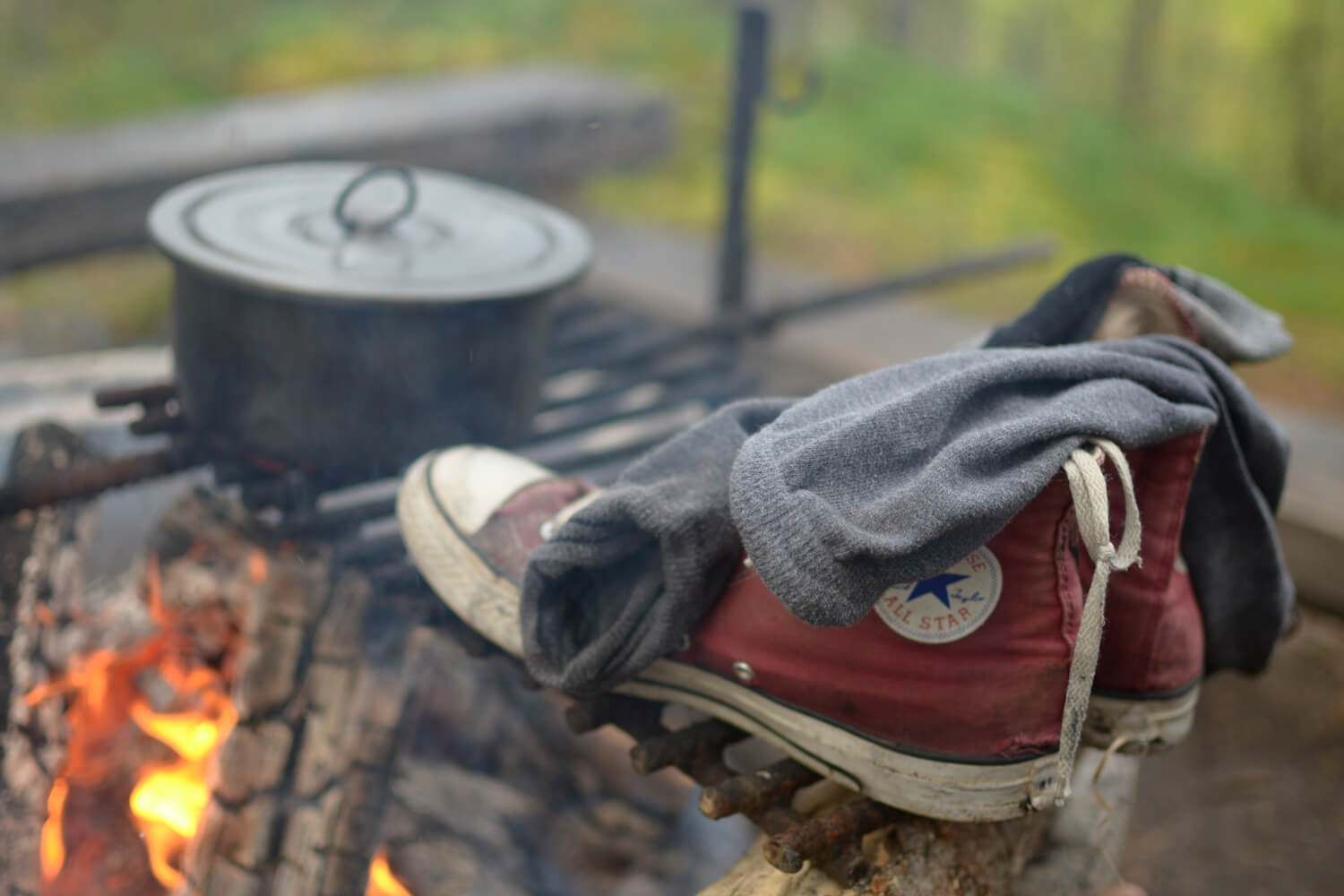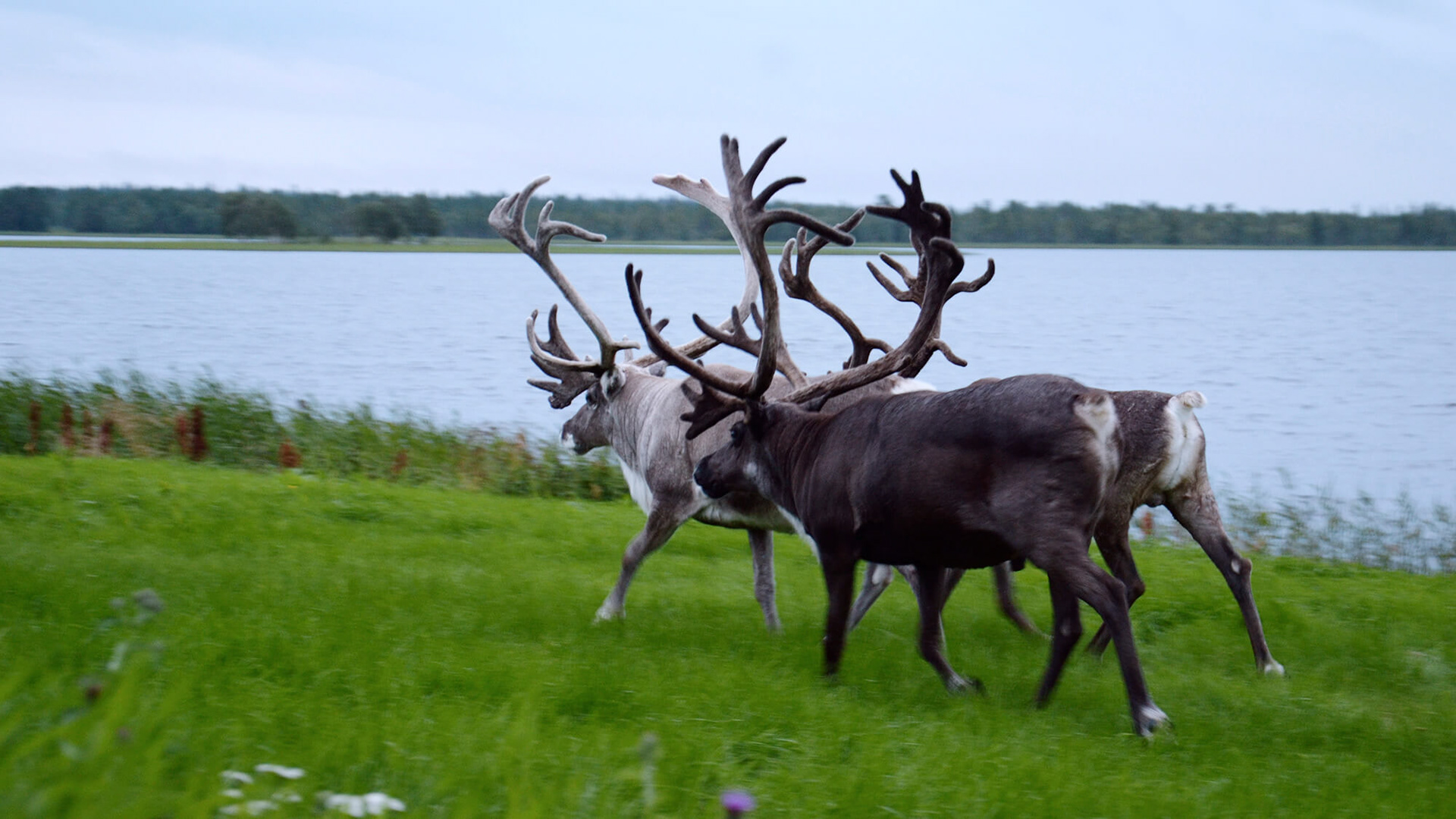 Fortunately the weather in Norway got better again and mountain ranges as well as the enormous Tana Fjord replaced the forests. The fjords demanded a lot of us with steep climbs. Somewhere in Sweden we had met an Austrian couple who recommended the Nordkyn Peninsula instead of the North Cape (our original destination). We were very grateful to have taken this eastern route, as the nature was wonderfully wild and remote! After a few days on a high plateau, we happily and proudly rushed to Mehamn, the northernmost fishing village (apart from Spitsbergen). There we could store our bikes in a hostel. 
The last 13 kilometers to Kinnarodden, the northernmost point of the European mainland, can only be crossed by foot. The hike is very challenging and while you will hardly meet any other creatures except reindeer, you should plan about three days for it. Luckily, we could borrow solid hiking boots, backpacks and a GPS device and set off the next day – as soon as the fog had cleared. The trail led us over extensive boulder fields and reindeer paths.
In the second afternoon we left our tent and backpacks as base camp and after a last steep and exhausting descent arrived at the Kinnarodden. Totally exhausted we experienced a magical sunset over the Barents Sea and at first could not believe that we had actually made it to our destination!
Even four years later the idea that there is a road from Stuttgart to Nordkyn is somehow unbelievable. However, we had to pay dearly for this experience: with the worst blisters we ever had, resulting from the borrowed boots... With thickly plastered feet we took a Hurtigruten ship to Tromsø, continued on to the islands of Senja, Andøya and the Lofoten Islands. One more time we enjoyed the breathtaking, rugged mountain ranges of the Norwegian landscape and the rough weather. We even saw some early northern lights before we finally went back to southern Germany by train and bus. 
All in all we were on the road for a good four months and cycled a little over 5000 kilometers.